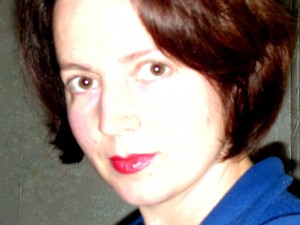 About BookAnvil:
BookAnvil is a website devoted to the craft of writing. Here you can find specialist fiction editing and advice, mentoring, and a comprehensive range of fully-explained creative writing exercises and information.
All the exercises and posts on BookAnvil are geared to helping writers develop their skill-set, whether it's paying attention to sensory detail, inventing and honing character, or writing dialogue and endings. From time to time there will be practical advice on dealing with procrastination, drafting stages, submission rules and agents.
Meanwhile, unlike many other book-based websites, BookAnvil will not try to shape your work into every other work of that genre; nor will it try to make authors into replicas of one another, all vying for the same market dollar. Here you'll find specialist advice that considers what you're trying to do and helps you do it.
About the author/editor:
Jennifer Kremmer is a freelance editor, mentor and writing tutor who has been working in the area of novels and wider proofreading/editing for over 15 years.
She is a specialist fiction editor with a background crossing many divides — literary; generic; academic; newsy; poetic; screenwriting. Aside from professional editing, writing and proofreading, she has also worked in graphic design and layout.
Jennifer won the Australian/Vogel $18,000 Literary Award back in 1998, completed a Masters of Arts in Writing at UTS and a Doctorate of Creative Arts at Wollongong, and has been published in various journals and collections including the Dumped Anthology, Best Australian Stories, Griffith Review and Mixed Grain.